Spiffinz wrote:
That reminds me of these: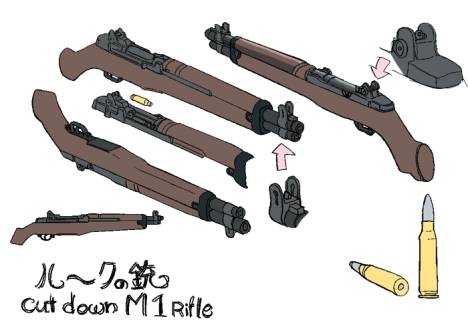 a sawn off m1 garand would not function properly without a specially designed gas valve or very specifically engineered probably underpowered rounds.
the garand is a great rifle for what it is, but its designed with a set round configuration.
you cant even use most commercial ammo in an M1 garand, the ammo you put through it has to be M2 ball spec.
obviously it is possible to make this weapon, but it's not a simple home project of just cutting it down and thats it.
now as for my pics for custom caliber changes, i'd make a custom configuration 1911 in .38 super, much like the popular competition guns.
id take a shorty gas piston AR, in 5.7 for QC, for a general battle rifle i'd probably stick to .223, for a custom long range semi auto sniper i'd take a browning safari style rifle done up in .300 win mag for some serious quality long range firepower.